Profile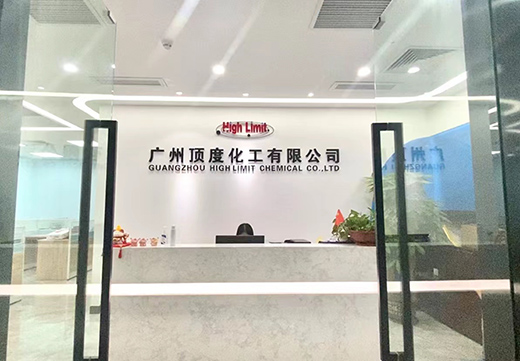 HIGH-LIMIT Chemical Co., Ltd., has been dedicated to provide global customers one-stop chemical sourcing solutions. We specialize in the sale of silicone-related products, supporting personal care product development and customization. Throughout the years, we have been working in daily care products in chemical industry, including silicon products, surfactants, conditioners, natural ingredients. HIGH-LIMIT is pledged to providing quality chemicals for use in research and development and commercial manufacturing.
Our Research Center,which is also located in GuangZhou, China, established with the support and cooperation of the famous institutes of fine chemicals.The research team is composed of experienced experts, technicians, professional chemical synthesis workers, and is well equipped with advanced chemical synthesis and analytic instruments.
Two departments: 1. Chemical Synthesis Department 2. Chemical Application Department
Laboratory : 67,000 sq. ft.